Calgary Branch
Welcome and thank you for visiting our website and the Calgary page. I hope you are navigating quite easily and finding what you are looking for in just a click of the mouse. I hope you had an opportunity to read our motto, mission and vision and our crest in the homepage.
I would like to invite you to our monthly dinner meetings. Our monthly meetings are normally the third Monday of the month, unless otherwise stated. We meet at the International Hotel Suites Calgary, located at 220 - 4th Avenue SW., Calgary, AB T2P 0H5, Phone: 265-9600, unless posted otherwise.
For Monthly Dinner Meeting inquiries, email calgaryaaainfo@gmail.com
For Membership and QAA inquiries, email calgary-membership@aaa.ca
Otherwise inquiries, email the Branch President evelyn.serbout@calgary.ca
Thank you and we look forward to seeing you at one of our meetings.
All the best,
Evelyn Serbout
Calgary Branch President
CALGARY CHAPTER MEETING/PROGRAM SCHEDULE
2016 Program - please see the 2016 Year-at-a-Glance Calgary branch meetings, please see below.
AGENDA
5:30 pm Networking / cash bar
6:00 pm Dinner
7:00 pm Guest Speaker
8:00 pm Close
COST
$30 members
$35 non-members or guests
To be paid by cash or cheque at the door.
To pay by Pay Pal, an administration fee will be added to the amount, please select the appropriate amount with the Pay Pal button below.
---
Monthly Meeting
---
Professional Development Workshop
---
REFUND POLICY
No refunds will be made unless the event is cancelled. If you are unable to attend the event, please contact the association ( calgaryaaa@gmail.com) if you wish to transfer your ticket to another person.
REGISTRATION
THURSDAY PRIOR TO EVENT DATE
E-mail: calgaryaaa@gmail.com
PLEASE NOTE:
Confirmed attendance will be invoiced if cancellation is received past 12:00 noon on Thursday prior to the event
Please alert us with any food allergies or dietary restrictions
2016 year-at-a-glance Calgary branch meetings:
Monday, January 18, 2016 - Month of Inspiration
The Calgary branch is honored to present Mr. Jeff Fielding, City Manager for The City of Calgary as our guest speaker for our Inspirational month.
Monday, February 22, 2016 – Community Month – Meal Service at the Drop-In Centre
Monday, March 21, 2016 - Stay tuned for upcoming details!
Friday, April 29, 2016 - Professional Development Workshop & Annual General Meeting
Monday, May 16, 2016 – stay tuned for upcoming details!
Monday June 20, 2016 - Wind Up party – stay tuned for something awesome!
Monday, September 19, 2016 – stay tuned for details!
Monday, October 17, 2016 – stay tuned for details!
Monday November 21, 2016 – stay tuned for details!
Overview of the 2016 meetings listed above
Newsletter
Sponsors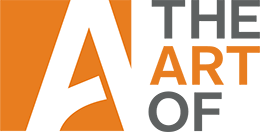 To register to Calgary Event, click here
Community Involvement
Calgary branch has been active in supporting the Calgary community. We support one non profit organization every year. We are very proud to have supported many of them like;
Aventa
Aventa has been providing trauma-informed, concurrent capable, residential addiction treatment programs exclusively for women for the past 45 years. At Aventa, pregnant women are admitted without delay to help decrease the risks associated with Fetal Alcohol Spectrum Disorder (FASD).
NeighbourLink's Adopt-A-Family
NeighbourLink helps more than 10,500 unique clients in Calgary every year. Their clients are screened financially, according to the "Low Income Cut off" set out by Statistics Canada. Our clients come from all walks of life, and are all different types. From families to individuals, single parents, new Canadian, refugees, people living with disabilities, and senior citizens. We know that it doesn't take a large life event to displace someone, so we're here to help make a good impact in their lives.
Mpact
VISION - inspiring inclusive community change through ourmovement with a message. MISSION - we exist to foster positive community change by engaging in storytelling and educating through artistic initiatives.
Women's Emergency Shelter
VISION - a community free from family violence and abuse. MISSION - We are here to support individuals and families in their efforts to live free from family violence and abuse.
Impact Society
Impact Society is a Canadian non-profit and national leader in character development. We promise to unleash heroes throughout Canada- someone who uses his or her gifts and abilities to make a positive change in themselves and others.
Our core values or taproot principles are to work to build a nation of confident people, especially young people, who are living with character, integrity and purpose. With over twenty years of experience, Impact Society is an expert, offering HEROES® and other related programs in schools and organizations across North America. 
We've helped over 150,000 youth discover their gifts and abilities. We work to create communities filled with empowered individuals who inspire others and create positive change. We are passionate about building strengths-focused communities.
Food Bank
Established in 1982, the Calgary Food Bank is a charitable, non-profit organization dedicated to gathering and distributing quality emergency food to those in need. The majority of people we assist are working-poor Calgarians struggling to make ends meet. The Calgary Food Bank is not a government or United Way agency. We rely solely on the generous support of our community.
Dreams Take Flight
Dreams Take Flight is a national volunteer charitable organization dedicated to providing the trip of a lifetime to medically, mentally, physically, socially or emotionally challenged children. With the aid of Air Canada, other national and local organizations and businesses, money is raised to make the dream a reality in Vancouver, Edmonton, Calgary, Winnipeg, Toronto, Ottawa, Montreal and Halifax. Funds not required for its primary purpose can be gifted by Dreams Take Flight to other registered charities that benefit physically, mentally or socially challenged children and are within the policies adopted by Dreams Take Flight Canada.
Contact Us
For Corporate Membership: please contact membership@aaa.ca
Contacts for membership inquiries
Calgary Branch:
Membership Coordinator
c/o 5550 - 1 Street SW
Calgary, AB T2H 0C8
E-mail: calgary-membership@aaa.ca